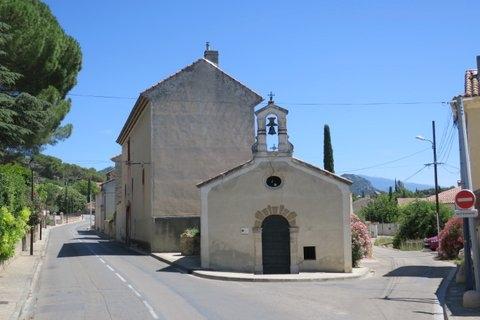 EARLY GLIMPSES OF SOUTHERN RHÔNE 2015 FROM VENTOUX
AUGUST 2016
2016: THE STORY SO FAR
Many regions in France have suffered badly from frost and hail this year. However, apart from some very bad frost high on the hill of HERMITAGE in April, the RHÔNE has largely been spared. From both the NORTH and the SOUTH, growers give encouraging reports, with the main difference one of levels of rainfall – regular, but not really heavy bouts in the NORTH, and conditions approaching drought in the SOUTH.
From CÔTE-RÔTIE in the NORTHERN RHÔNE, BENJAMIN DUCLAUX of DOMAINE BENJAMIN & DAVID DUCLAUX, one of the two talented brothers, told me: "things are going very well. It's been a year of a lot of vegetation, so there has been more work than in a classic year. There have been regular rainfalls – but luckily no storms - so no drought stress. Normally we clip the excess shoots twice a year, but this year will require three gos on that. There has been mildew pressure, requiring treatments.
Right now a lot of growers are out in the vineyards with their traille (pulley system to work hillside soils) to cut back on the weeds and grasses. We have taken on more seasonal workers than usual as well, because of all that growth. The veraison is just starting now, with a few grapes turning colour.
If you take the 100 day rule from flowering, we are on course for harvesting 20-25 September."
From CHÂTEAUNEUF-DU-PAPE, the young, motivated JULIEN BARROT, who is very content with his enlarged cellar in the village, talked to me about his DOMAINE LA BARROCHE vineyards: "things are impeccable, and the potential is good," he related. "There is a slight fear about drought, we need rain, and without rain there may be a blockage in ripening. There's been no mildew, oïdium nor black rot. The veraison is happening now – the grapes changing colour – and we may start the harvest around 15 September. The yield is good so far, similar to 2015."
At the celebrated CLOS DES PAPES, owner VINCENT AVRIL gave his report: "the grape harvest looks very joli, with no blights at all because it's been very dry; the vines are resisting well. There aren't many weeds because of the dry conditions. Overall, we have had just 260 mm (10.2 in) of rain since early January. The bunches aren't too tightly knit and look fine. The grapes are small, and there isn't a lot of juice in each grape – but that's good for quality. We do need rain, though.
The veraison started around 18 July, and is going quite quickly, 70% completed in some places. Harvest could be around 12-14 September, not before. It all depends on August. It's a normal year vis-à-vis ripening, and we are running at 22-25 hl/ha, before discarding, which beats our recent averages."