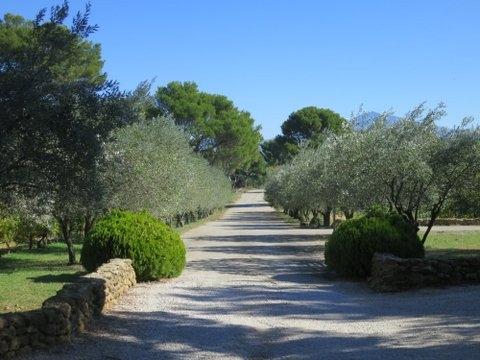 A PHOENIX ARISES AT BEAUMES-DE-VENISE
DECEMBER 2015
I have known the DOMAINE DE COYEUX since the 1970s. Its 130 hectares lie at height behind the villages of BEAUMES-DE-VENISE and SUZETTE, in the lee of the limestone landmark of the DENTELLES DE MONTMIRAIL.
A sleepy estate with some good old GRENACHE dating from the 1950s and 29 hectares of MUSCAT vines, it was bought in the late 1970s by YVES NATIVELLE, a self confessed technocrat who had worked at Rhône-Poulenc in marketing. His project was ambitious and scaled. He doubled the MUSCAT and started to produce his own wine instead of selling it off in bulk. The house was completely redone, the cellars were modern: this was a state of the art project.
Monsieur NATIVELLE's style was more Parisian than Rhodanien; he knew the three star Michelin chefs, and sold much of his wine abroad, successfully going after a more fine style on the MUSCAT than had previously been the habitude at Beaumes. Low temperature fermentation and cooling systems played a large role in that.
And then one very unfine day, things started to unravel. There was an old decorative beam in the cellars, no more than a couple of metres long, and the decision was taken to paint it. Somebody went down to the local DIY suppliers, came back with a pot of xylophène (a woodworm and pesticide fluid) and painted the beam.
I was a pretty regular visitor, since I appreciated the wines, but they started to disappoint. In blind tastings there was almost always a taint in them, and one could guess the identity of the domaine. And the problem persisted and persisted. COYEUX dropped off my radar. The vineyards started to be neglected, the wine was sold in bulk, and things declined in alarming, sorrowful fashion.
Imagine my happy surprise, then, to discover a wine ranked in the top two after a blind tasting of 84 wines from GIGONDAS at DECANTER in October 2015, a wine that came from the DOMAINE DE COYEUX. I immediately went to see the new owners.
The brothers HUGUES and JEAN DE FERAUDY used to do la chasse up in these quiet areas, so knew the estate. They had a big business in nearby Aubignan in fruit and vegetables, and heard that the estate was on the market. They bought it in December 2013.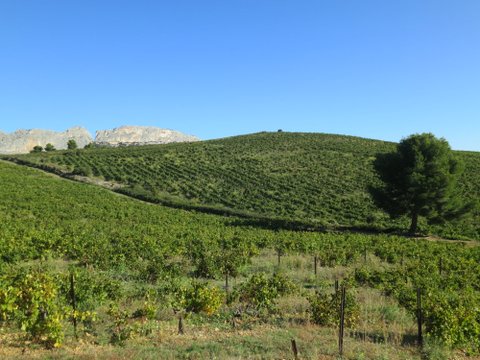 The vineyard is visibly ailing in many places, but the core remains a good one: the location is magical, there are old vines that will perform well with a little more love and care than they had been receiving, the wretched beam has been disinfected (it took three months), and the hopes of a new family are riding high once more.
There are two BEAUMES-DE-VENISE reds, two MUSCAT DE BEAUMES-DE-VENISE and a GIGONDAS. Please log in to read more about this revived estate and its wines.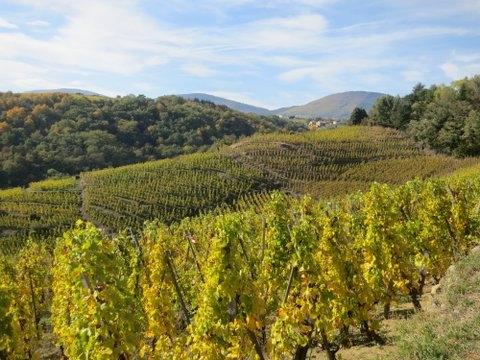 GRACEFUL 2014s SHOULDN'T BE FORGOTTEN
NOVEMBER 2015
The vinification of the 2015s has been proceeding on roller skates, with growers keen to show me their wares. The SYRAH wines of the NORTHERN RHÔNE are remarkably darkly coloured, and at six weeks taste like wines at six months of age. They are profound and very sustained. The whites face a challenge of high degree, but are very well charged.
The GRENACHE took its time to ripen in the SOUTHERN RHÔNE in 2015, but there, too, the first red wines I have tried from places such as BEAUMES-DE-VENISE, CÔTES DU RHÔNE VILLAGES and CHÂTEAUNEUF-DU-PAPE are all very encouraging – plenty of deep content with some freshness as well.
With such a media and notably social media storm around the 2015 vintage across Europe, 2014 will be swiftly overlooked and perhaps forgotten. However, these are wines of commendable purity and present really good drinking. The first report on the NORTHERN RHÔNE in 2014 is on CONDRIEU – go to the 2014 NORTHERN RHÔNE Tab and click on THE LEADING WINES.