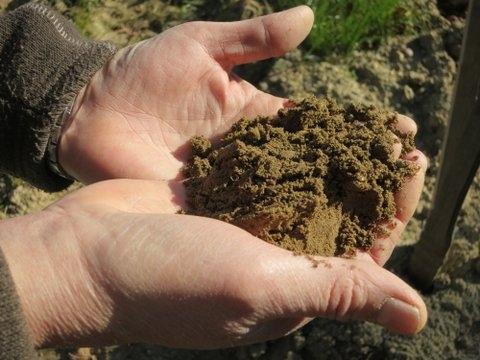 MID MARCH 2013
ENTERED RECENTLY: a full Report on CHÂTEAUNEUF-DU-PAPE 2011 REDS.
See THE LEADING WINES BY VINTAGE tab and its side tab 2011 SOUTHERN RHÔNE. Some Domaine visits, also at CHÂTEAUNEUF-DU-PAPE: the promising DOMAINE DE LA BISCARELLE, the seasoned DOMAINE DE LA VIEILLE JULIENNE, where interesting, more terroir-focused changes have occurred since the 2010 vintage, and the peerless, Ne Plus Ultra CHÂTEAU RAYAS, whose 2011s are astounding. Also, the rock steady CLOS DES PAPES, always much sought after, the authentic DOMAINE LUCIEN BARROT & FILS of RÉGIS BARROT, who now he is past 60, spends half the year living on the beach with his new wife in the Philippines, set to hand on to his niece CHRISTELLE.
GOOD CHANGES AT DOMAINE DE LA VIEILLE JULIENNE
"Since 2010 I have sought a more systematic, plot-accurate approach," states JEAN-PAUL DAUMEN as we walk in his vineyard. "I have seven terraces over this 6.5 hectare vineyard, and the bottom four compose my LES TROIS SOURCES red wine. These contain slippage soils off the plateau of MONT REDON, and around the bottom – say on number two here – the soil is sandy."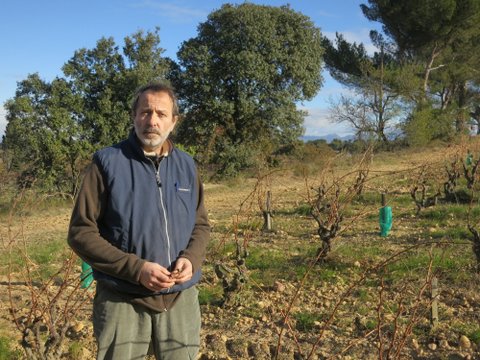 "We put down the compost of stalks and stems and marc here – it's very difficult to maintain life in these soils. If you bring too much manure at once, it filters away too quickly – you have to put it down little and often. Our 2012 yields here were 15 hl/ha. Les Trois Sources is so called because on this vineyard there are three streams, one of which supplies Domaine de la Vieille Julienne with our water supply."
Further up, even by terrace number three, there are some smooth galet stones with a greater brown clay presence in with the sand. The top three terraces, which give the LES HAUTS-LIEUX wine, are more fully clay-limestone with galet stones, and the wine is consequently darker, more backward and more tannic than the more obviously clear-cut, pure, lines of the TROIS SOURCES.
A lot of Châteauneuf-du-Pape is overpriced, but at something over €40 at the cellars, these are two serious wines which are less intensively vinified than used to be the case here. "I went too hard on vintages such as 1998," concedes JEAN-PAUL, adding "in the past ten years, our wines have been more mineral than they used to be." Hence I recommend the new duo, first made in 2010, as interesting and genuine examples of proper CHÂTEAUNEUF.