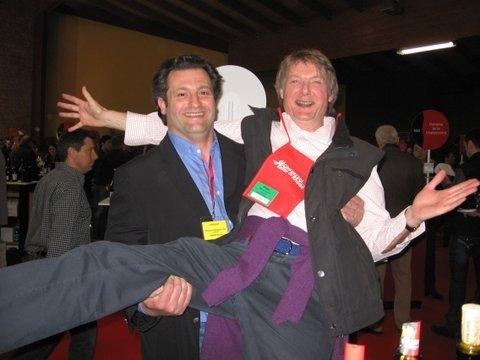 2015 DIARY DATES
DECEMBER 2014
DÉCOUVERTES EN VALLÉE DU RHÔNE
MARCH 2015
2 MARCH TO 5 MARCH 2015 is DÉCOUVERTES EN VALLÉE DU RHÔNE. The format has changed once more, meaning that tasters will now go to the vineyards rather than stay in AVIGNON for the duration.
MONDAY 2 MARCH: CÔTE-RÔTIE and CONDRIEU at AMPUIS
TUESDAY 3 MARCH: HERMITAGE and CROZES-HERMITAGE at TAIN L'HERMITAGE
WEDNESDAY 3 MARCH: SAINT-JOSEPH, CORNAS and SAINT-PÉRAY at MAUVES
THIRSDAY 4 MARCH: THE SOUTHERN APPELLATIONS at AVIGNON
FRIDAY 5 MARCH: THE SOUTHERN APPELLATIONS at AVIGNON
The Southern appellations include CLAIRETTE DE BELLEGARDE, CÔTES DU VIVARAIS and DUCHÉ D'UZÈS, among the least well-known names. CHÂTEAUNEUF-DU-PAPE DOMAINES will not be showing their CHÂTEAUNEUF wines, but will be showing their RASTEAU (DOMAINE DE BEAURENARD) or CÔTES DU RHÔNE (BOSQUET DES PAPES), for instance.
JANUARY 2015
MARCHÉ AUX VINS D'AMPUIS (CÔTE-RÔTIE)
FRIDAY 23 JANUARY: 11.00-19.00
SATURDAY 24 JANUARY: 09.00-19.00
SUNDAY 25 JANUARY: 09.00-19.00
MONDAY 26 JANUARY: 09.00-19.00
The showcasing year starts in earnest with this event that in my youth was attended by about 100 people and 10 growers! Cost of entry is €8. About 60 domaines will be present, covering the appellations of the Northern Rhône.
For those who like to hit their stride and keep going, it is but a short hop on to the next show, namely
MILLÉSIME BIO at MONTPELLIER, LE PARC DES EXPOSITIONS
MONDAY 26 JANUARY
TUESDAY 27 JANUARY
WEDNESDAY 28 JANUARY
The organic world meets here, big time. Apart from estates from SPAIN, AUSTRIA, GERMANY, ITALY etc, RHÔNE domaines such as CLOS DU CAILLOU, CLOS DU JONCUAS, DOMAINE DUSEIGNEUR, DOMAINE MONIER PERRÉOL, DOMAINE SALADIN, LE SANG DES CAILLOUX will be present.
FEBRUARY 2015
SALON DES VINS DE TAIN L'HERMITAGE, MAISON DES QUAIS, PLACE DU 8 MAI 1945
FRIDAY 20 FEBRUARY: 16.00-21.00
SATURDAY 21 FEBRUARY: 09.30-19.00
SUNDAY 22 FEBRUARY: 09.30-19.00
MONDAY 23 FEBRUARY: 09.30-18.00
There are also events with VALRHÔNA, the CHOCOLATE KINGS and QUEENS, and about 80 domaines expected. Cost of entry is €7.
For full information, call +33(0)475 06 14 59 or go to www.salondesvinsdetain.fr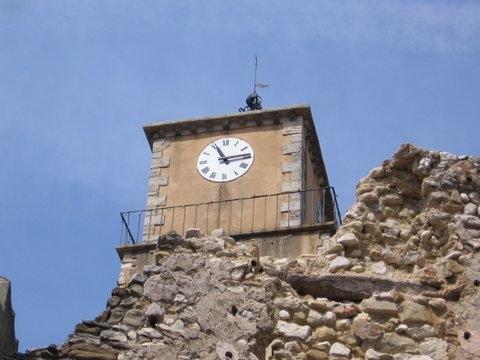 SUMMER FESTIVALS
JULY 2014
As the summer develops, so the rhythm of events ups its tempo. A recent addition is the SALON DES VINS UN QUATUOR DE VILLAGES which takes place on THURSDAY and FRIDAY 17-18 JULY this year. It covers the CÔTES DU RHÔNE VILLAGES of SÉGURET, ROAIX, SABLET and MASSIF D'UCHAUX, with 30 growers showing their wares in the SALLE CULTURELLE DE SÉGURET opposite the CAVE DES VIGNERONS DE ROAIX-SÉGURET. A full range of hand made wines can be tasted and bought at an event that assembles four of the top tier and progressive appellations.
Look out for domaines such as LA CABOTTE (MASSIF), AMAUVE, CABASSE, MOURCHON (SÉGURET), BOISSAN, PIAUGIER (SABLET – the PIAUGIER TENEBI wine is 100% COUNOISE) and, if present, the very good and stylish PIQUE-BASSE from ROAIX.
FROM CROZES TO CORNAS, VIA ANJOU
MAY 2014
2012 CROZES-HERMITAGE RED: the review of this vintage has been posted under 2012 NORTHERN RHÔNE, THE LEADING WINES. The vintage there is full of fruit and fun in the best examples, with a good showing from both sectors – the flat plain of Les Chassis and the hilly sector of the villages around Gervans. Recently drunk with great pleasure, for example, was the 2012 GILLES ROBIN PAPILLON RED, a wine to target for any convivial picnic or outdoor event this summer.
As triumphs go, this ranks highly. Our CHEVAL MASCOT, the mighty CORNAS, has risen from his retirement box, travelled to France, to the Loire no less, and given the locals a right duffing up. ALLEZ CORNAS! His trainer, the West Country Maestro NICK WILLIAMS, porteur or sporteur if you like of fine country casquettes, had hinted to me early this year that perhaps CORNAS would not be altogether retired, and so it proved.
SYRAH beats CABERNET FRANC: yes, it was in a Cross Country race just to the west of Angers, in ANJOU wine country, that CORNAS prevailed, in the Prix Maurice Foucher – bonjour, Maurice - over 2 miles, 5.5 furlongs. In winning the race, Cornas, now a 12 year old, beat a horse half his age who had previously won three races in Pau, down in the South-West of France. For a 12 year old to do this is remarkable - his year at school are already fully clad in their slippers.
The race review stated: "always prominent, jumped well, led 13th fence, joined at 15th, led again 4 fences out, ridden 3 out and rallied, hard pressed last fence, stayed on gamely under pressure to assert final 50 yards."
Even the bare words provoke images of toil and honest endeavour, suited to the grey and brown granite slopes of Cornas in the Ardèche, as much they apply to the lush green pastures of the middle Loire Valley. BRAVO, CORNAS! Your world fan base will be delighted. Cue more opening of Cornas, perhaps a wholehearted vintage such as 1989 or, more recently, 2005.