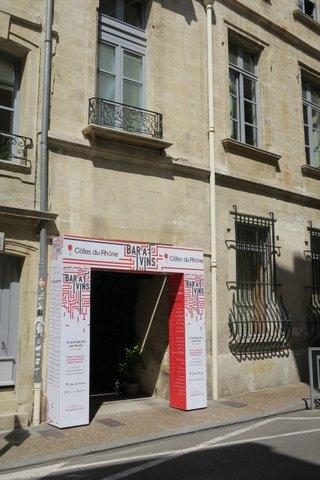 A BUSY SUMMER OF EVENTS, TASTINGS, MUSIC, DANCING, FESTIVITIES
JULY 2016
With music, cultural and food and wine festivals going on during the summer months, here is a selection of some that might appeal to readers if you are in the Rhône Valley during July, August or September. I have selected a few of these that might be of interest.
AVIGNON, BAR A VINS, 6 RUE DES TROIS FAUCONS, THURSDAY 7 JULY to SATURDAY 30 JULY, 2016
Excepting 11 JULY, 14 JULY, 20 JULY, 2016
19.00-23.00
In step with the world famous AVIGNON FESTIVAL, at the Inter-Rhône venue number 6 rue des TROIS FAUCONS, there is a tasting and bar of wines every evening from 18.30 hrs to 20.30 hrs. Each day there are around 18 wines on offer, with vignerons and sommeliers present to talk about them. This is a very convivial event, with music and lots of chat. It's a good chance to try a broad range of Village wines without having to drive around from one domaine to another distant domaine.
PRICE: €10 which includes all the wines and some canapés. There is a different theme each night.
BEAUCAIRE, COSTIÈRES DE NÎMES EVERY WEDNESDAY FROM 10.00, VINEYARD WALK & PICNIC
CHÂTEAU MOURGUES DU GRÈS, 1055 CHEMIN DES MOURGUES DU GRÈS, 30300 BEAUCAIRE
Mourgues du Grès is one of the best domaines at Costières, with very well-fruited wines of some flair. This is a walk through their vineyards, followed by a tasting of their organic wines and a lunch with a full display of regional products.
PRICE: €22 for Adults, €12 Child
VALRÉAS, POP-UP TASTINGS, TUESDAY-SATURDAY EACH WEEK to 15 SEPTEMBER, 2016
10.00-12.30 & 16.00-19.00 HRS
MAISON DES VIGNERONS, 20 PLACE ARISTIDE BRIAND, 84600 VALRÉAS
16 Domaines (VAL DES ROIS, SÉMINAIRE, CLOS BELLANE, MAS DE SAINTE CROIX etc) will show their wines with regional products. Both 2014 and 20-15 have been successful at cool climate Valréas.
PRICE: free entry
ESTÉZARGUES, ESCAPADES DE SIGNARGUES, GASTRONOMIC WALK, EACH FRIDAY, 1 JULY (SAZE), 8 JULY (ROCHEFORT-DU-GARD), 15 JULY (DOMAZAN), 22 JULY (ESTÉZARGUES)
Walk through the vineyards with stop for tasting, music also. There will be 20 domaines and 2 Co-operatives involved. Signargues struggles for identity as a RHÔNE VILLAGE, but the wines are full, and suited to robust flavours.
PRICE: €28 for the meal, with a tasting glass included
DE CORNAS EN SAINT-PÉRAY, VINEYARD WALK WITH A GROWER, THEN TASTING IN HIS/HER CELLAR, THURSDAY 7 JULY, 14 JULY, 21 JULY, 28 JULY, 4 AUGUST, 11 AUGUST, 18 AUGUST, 25 AUGUST 2016
OFFICE DE TOURISME, 1 RUE DE LA RÉPUBLIQUE 07130 SAINT-PÉRAY
This is an interesting trail, allowing you to get to grips with the hard manual work that is required in the hill vineyards.
PRICE: a lowly €3
GIGONDAS, INTRODUCTION TO TASTING, 6 PASSAGE DES CÉPAGES, 84190 GIGONDAS
EVERY THURSDAY 7 JULY, 14 JULY, 21 JULY, 28 JULY, 4 AUGUST, 11 AUGUST, 18 AUGUST, 25 AUGUST 2016 +33(0)490 36 34 82 manon.vedel@cave-gigondas.fr www.cave-gigondas.fr
This will cover wines from GIGONDAS, VACQUEYRAS, BEAUMES-DE-VENISE RED & MUSCAT. Minimum of 6 people, reservation 48 hours ahead
PRICE: €10 per person, or €25 with a plate of charcuterie, cheese and a tasting glass
CHÂTEAUNEUF-DU-PAPE, GUIDED VISITS & TASTINGS, EVERY TUESDAY 12 JULY, 19 JULY, 26 JULY, 9 AUGUST, 16 AUGUST, 23 AUGUST, 30 AUGUST 2016
This takes you around some of the historical sites of the famous appalletion, imcluding, of course, the Papal Castle and the village church, just past the house of the late HENRI BONNEAU
PRICE €5, free for under 16
VACQUEYRAS, THE BIG ONE, THE 44TH FÊTE DES VINS, WEDNESDAY 13 & THURSDAY 14 JULY 2016
This is a rockabilly event, with VACQUEYRAS seizing the high ground 44 years ago, and choosing to have their big event on on the biggest national holiday of them all, the 14 July, the day the Bastille was stormed by an anxious revolutionary crowd worried about the fate of their representatives. When they stormed the prison around 4 pm (I bet they didn't term it 16.00 heures in those days), they found their reps, who had gone in at 10 in the morning, eating an extremely extended, vinous lunch with the prison governors, and only around six prisoners in the whole place.
This year, the TOUR DE FRANCE ascends MONT VENTOUX on the 14 July, so get ready for BIG ACTION.
WEDNESDAY 13 JULY starts at 09.00 with a breakfast offered in the COURS STASSART, then you can wander around tasting from more than 30 domaines. In the afternoon there is MÚSICA BRASILEIRA, samba. 19.00-midnight: eating, drinking, music, the whole nine yards.
THURSDAY 14 JULY 10.00 PROVENÇAL MASS, 10.00-19.00 tasting as you wander around, food stands. 12.00 THE BIG LUNCH (PRICE €46 per person, you must book), 21.30 a Popular Ball.
Bonne nuit, Vacqueyras after all that.
TAVEL, COULEUR TAVEL, SATURDAY 16 JULY 2016
16.00-MIDNIGHT
Recently started, this includes tastings and workshops on winemaking and gastronomy, but plenty more: concerts, theatre pieces, visits to the eighteenth century Condamine gardens, art shows. It will be a good chance to taste and enjoy the excellent 2015 vintage of Tavel.
PRICE €7 for the tastings
VIOLÈS, FÊTE DES VINS, SUNDAY 17 JULY, 2016
16.00-22.00
The 34th year of this event. It starts with a concert in Provençal at 16.00, then from 17.00 there is a tasting of the wines of VIOLÈS, with folk music accompaniment, food stalls and an exhibition of OLD TRACTORS! The day ends with a nighttime promenade in the PLAN DE DIEU: I just hope there isn't a fierce MISTRAL blowing that day. Leading domaines such as LA BASTIDE SAINT VINCENT, DOMAINE SAINT-PIERRE, DOMAINE DE L'ESPIGOUETTE will be present.
PRICE: €3 for the tasting glass, while restaurant dining is possible.
GIGONDAS, GIGONDAS SUR TABLE, MONDAY 18 JULY, 2016
PLACE G ANDÉOL 84190 GIGONDAS
This recently started – in 2012- "gastronomic soirée" runs from 20.00 to 23.00 hrs in the village square.
Five Provençal chefs and their dishes are complemented by around 40 domaines and a few merchants. It is a great chance to get into the broad spectrum of Gigondas across its different terroirs.
PRICE: €50 adult; €12 child under 12
SÉGURET, UN QUATUOR DE VILLAGES, THURSDAY 21 & FRIDAY 22 JULY, 2016
14.00-22.00
SALLE CULTURELLE DE SÉGURET, 700 metres from CAVE DES VIGNERONS DE ROAIX-SÉGURET
This year this event has expanded to include all the Rhône Villages in the wines available for tasting and of course buying
PRICE: €4 includes tasting glass
CAIRANNE, FÊTE DU VIN, SUNDAY 24 JULY, 2016
16.00-22.00
MAISON DES VINS GÉRARD PIERREFEU, PLACE DES VIGNERONS, 84190 CAIRANNE
This is held at the southern entrance to the village on the road from Violès. Tastings and food vans, plenty of jostling and conviviality.
PRICE: €4
VALRÉAS, FÊTE DES VIGNERONS, SUNDAY 7 AUGUST, 2016
17.00-22.00
SQUARE OF CHÂTEAU DE SIMIANE
The 35th year of this village event. Tasting of wines and local foods. There will be band playing from 22.00 onwards.
PRICE: €5 for an engraved tasting glass.
RASTEAU, NUIT DU VIN DOUX, SUNDAY 14 AUGUST, 2016
17.00 onwards
Tasting of Rasteau wines, including the VINS DOUX NATURELS made from GRENACHE. Food stalls, music, dancing
PRICE: €5 for a tasting glass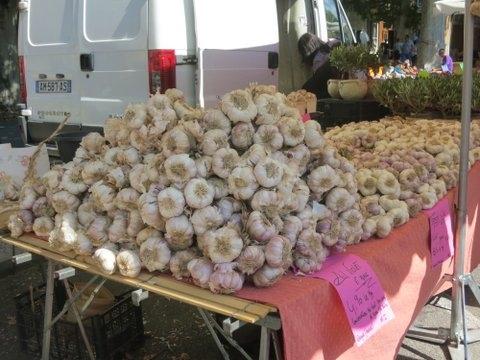 SPRING & EARLY SUMMER DIARY DATES FOR 2016: REACH FOR YOUR WALKING BOOTS
APRIL 2016
VIGNES TOQUÉES DANS LES COSTIÈRES DE NÎMES
SATURDAY 28 MAY, SUNDAY 29 MAY, 2016
Another walk, this time around 7-8 km (under 5 miles) through the spread out vineyards of Costières de Nîmes in the Gard. The seventh edition of this event. It includes gastronomy, as per the title – a toque is a chef's hat. Walkers receive a little bag with a tasting glass, knife and fork, a tasting note book. Pay attention at the back of the class! The walkers start at intervals from around 09.45 until 13.45 or so.
INFORMATION and ENROLMENT: +33(0)466 36 96 24 www.costieres-nimes.org
VINSOBRES, BALADE GOURMANDE AT VINSOBRES
SUNDAY 15 MAY, 2016
A walk (8 km or 5 miles) through the pretty and varied vineyards of Vinsobres in the lower Drôme, surrounded by olive trees, lavender and, yes - vines. There are stops for tasting food and wine, with music en route as well. At the end of the walk there is a market of local produce and further tasting of Vinsobres. The menu comprises fougasse de Vinsobres, terrine de canard (duck), dos de cochon (pig's back), cheese, coffee, chocolate. €27 for adults, €15 for children 6-12 years old. Starts will be done every 20 minutes by groups of 50 people from 09.00 until 12.00. Take your sun cream and a wide brimmed hat.
INFORMATION: +33(0)9 61 59 48 14 www.vinsobres.fr/comite-des-vignerons/manifestations/balade-gourmande-des-terroirs
SABRAN, RANDONNÉE DES VIGNERONS
SUNDAY 1 MAY, 2016
This is a walk through the Gardois vineyards of Sabran, home of good CÔTES DU RHÔNE. Lots of pebbly stones. It can get hot. The first edition was in 1996.
INFORMATION: www.marche1maisabran.com
CAIRANNE, MARCHÉ AUX VINS DE CAIRANNE
SATURDAY 30 APRIL & SUNDAY 1 MAY, 2016
The 7th occasion this has been held. It is best to get there early since the hall can get a little crowded. It is held in the Salle Communale off the road from Violès into the village. There are oysters and barbecued foods. €5 with your tasting glass
HOURS: SATURDAY 10.00-18.00, SUNDAY 10.00-19.00
INFORMATION: www.marcheauxvins-cairanne.fr
PLAN DE DIEU, BALADE GOURMANDE DU PLAN DE DIEU
SUNDAY 24 APRIL, 2016
Joining in on the many walks through the vineyards, well known at RASTEAU in mid-May, for example, comes the CÔTES DU RHÔNE VILLAGE of PLAN DE DIEU. It can be the bleakest, windiest, most desolate vineyard in the Rhône on a cold February day, but here's hoping for clement weather, and no cutting MISTRAL wind. It is organised by the Syndicat des Vignerons de Plan de Dieu with the Mayor's Office at Camaret in the Vaucluse. It comprises a walk of 9 km (5 miles +), and 1,000 visitors are expected. There is music and picnic dishes are served en route. You have to register. It is €29 for adults and €8 for a child under 12 years old.
INFORMATION and ENROLMENT: +33(0)490 37 22 60 www.camaret.org
LIRAC, JOURNÉE DÉCOUVERTE DU CRU LIRAC, 30 SAINT-LAURENT-DES-ARBRES
SUNDAY 17 APRIL, 2016
A new initiative, with the chance to meet growers, wine and food pairing classes
INFORMATION: +33(0)466 50 25 45
PIOLENC, CONCOURS DES VINS DE PIOLENC
SATURDAY 9 APRIL, 2016, 10.00
The garlic village in the Vaucluse comes alive with its own wine competition. Wines from the Rhône, Languedoc and Roussillon are judged. It is organised by the Association Piolenc Millésimes. Wines are awarded medals, and there is a buffet after the jury tastings.
INFORMATION: +33(0)6 40 26 06 25 www.piolenc-concours-vins.com contact@piolenc-concours-vins.com
CHÂTEAUNEUF-DU-PAPE, LES PRINTEMPS DE CHÂTEAUNEUF-DU-PAPE
SATURDAY 2 APRIL & SUNDAY 3 APRIL, 2016
A widely popular event that takes place in the SALLE DUFAYS hall beside the bouledrome in the village. There are tasting classes, gastronomic events. To celebrate the 80 years of the first Appellations in France (1936) there is a presence from ARBOIS, CASSIS (live, salt-swept whites from next to Marseille, and the CLOS SAINTE MAGDELAINE is a good, authentic address), MONBAZILLAC and TAVEL.
INFORMATION: www.lesprintempsdechateauneufdupape.fr or Office of Tourisme +33(0)490 83 71 08
SÉGURET, PRÉSENTATION D'UN MILLESIME
SATURDAY 2 APRIL, 2016
A recently established event, it is organised by the Syndicat des Vignerons to display the latest vintage.
INFORMATION: +33(0)6 14 03 52 48 info@seguretvin.com