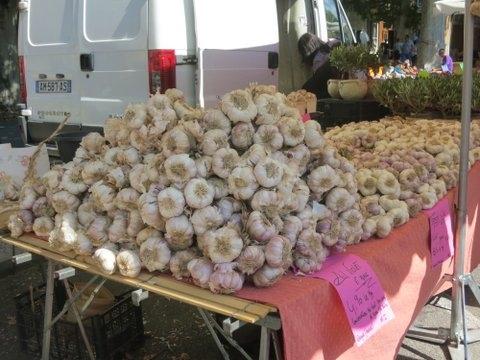 SPRING & EARLY SUMMER DIARY DATES FOR 2016: REACH FOR YOUR WALKING BOOTS
APRIL 2016
VIGNES TOQUÉES DANS LES COSTIÈRES DE NÎMES
SATURDAY 28 MAY, SUNDAY 29 MAY, 2016
Another walk, this time around 7-8 km (under 5 miles) through the spread out vineyards of Costières de Nîmes in the Gard. The seventh edition of this event. It includes gastronomy, as per the title – a toque is a chef's hat. Walkers receive a little bag with a tasting glass, knife and fork, a tasting note book. Pay attention at the back of the class! The walkers start at intervals from around 09.45 until 13.45 or so.
INFORMATION and ENROLMENT: +33(0)466 36 96 24 www.costieres-nimes.org
VINSOBRES, BALADE GOURMANDE AT VINSOBRES
SUNDAY 15 MAY, 2016
A walk (8 km or 5 miles) through the pretty and varied vineyards of Vinsobres in the lower Drôme, surrounded by olive trees, lavender and, yes - vines. There are stops for tasting food and wine, with music en route as well. At the end of the walk there is a market of local produce and further tasting of Vinsobres. The menu comprises fougasse de Vinsobres, terrine de canard (duck), dos de cochon (pig's back), cheese, coffee, chocolate. €27 for adults, €15 for children 6-12 years old. Starts will be done every 20 minutes by groups of 50 people from 09.00 until 12.00. Take your sun cream and a wide brimmed hat.
INFORMATION: +33(0)9 61 59 48 14 www.vinsobres.fr/comite-des-vignerons/manifestations/balade-gourmande-des-terroirs
SABRAN, RANDONNÉE DES VIGNERONS
SUNDAY 1 MAY, 2016
This is a walk through the Gardois vineyards of Sabran, home of good CÔTES DU RHÔNE. Lots of pebbly stones. It can get hot. The first edition was in 1996.
INFORMATION: www.marche1maisabran.com
CAIRANNE, MARCHÉ AUX VINS DE CAIRANNE
SATURDAY 30 APRIL & SUNDAY 1 MAY, 2016
The 7th occasion this has been held. It is best to get there early since the hall can get a little crowded. It is held in the Salle Communale off the road from Violès into the village. There are oysters and barbecued foods. €5 with your tasting glass
HOURS: SATURDAY 10.00-18.00, SUNDAY 10.00-19.00
INFORMATION: www.marcheauxvins-cairanne.fr
PLAN DE DIEU, BALADE GOURMANDE DU PLAN DE DIEU
SUNDAY 24 APRIL, 2016
Joining in on the many walks through the vineyards, well known at RASTEAU in mid-May, for example, comes the CÔTES DU RHÔNE VILLAGE of PLAN DE DIEU. It can be the bleakest, windiest, most desolate vineyard in the Rhône on a cold February day, but here's hoping for clement weather, and no cutting MISTRAL wind. It is organised by the Syndicat des Vignerons de Plan de Dieu with the Mayor's Office at Camaret in the Vaucluse. It comprises a walk of 9 km (5 miles +), and 1,000 visitors are expected. There is music and picnic dishes are served en route. You have to register. It is €29 for adults and €8 for a child under 12 years old.
INFORMATION and ENROLMENT: +33(0)490 37 22 60 www.camaret.org
LIRAC, JOURNÉE DÉCOUVERTE DU CRU LIRAC, 30 SAINT-LAURENT-DES-ARBRES
SUNDAY 17 APRIL, 2016
A new initiative, with the chance to meet growers, wine and food pairing classes
INFORMATION: +33(0)466 50 25 45
PIOLENC, CONCOURS DES VINS DE PIOLENC
SATURDAY 9 APRIL, 2016, 10.00
The garlic village in the Vaucluse comes alive with its own wine competition. Wines from the Rhône, Languedoc and Roussillon are judged. It is organised by the Association Piolenc Millésimes. Wines are awarded medals, and there is a buffet after the jury tastings.
INFORMATION: +33(0)6 40 26 06 25 www.piolenc-concours-vins.com contact@piolenc-concours-vins.com
CHÂTEAUNEUF-DU-PAPE, LES PRINTEMPS DE CHÂTEAUNEUF-DU-PAPE
SATURDAY 2 APRIL & SUNDAY 3 APRIL, 2016
A widely popular event that takes place in the SALLE DUFAYS hall beside the bouledrome in the village. There are tasting classes, gastronomic events. To celebrate the 80 years of the first Appellations in France (1936) there is a presence from ARBOIS, CASSIS (live, salt-swept whites from next to Marseille, and the CLOS SAINTE MAGDELAINE is a good, authentic address), MONBAZILLAC and TAVEL.
INFORMATION: www.lesprintempsdechateauneufdupape.fr or Office of Tourisme +33(0)490 83 71 08
SÉGURET, PRÉSENTATION D'UN MILLESIME
SATURDAY 2 APRIL, 2016
A recently established event, it is organised by the Syndicat des Vignerons to display the latest vintage.
INFORMATION: +33(0)6 14 03 52 48 info@seguretvin.com