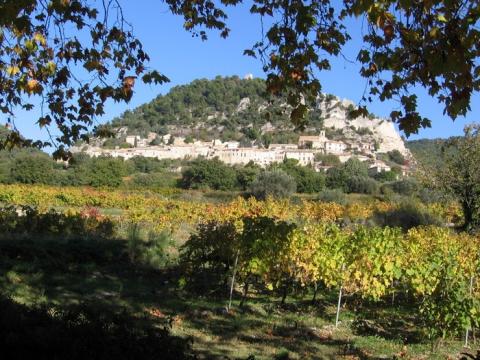 LATE SUMMER EVENTS ACROSS THE RHÔNE
AUGUST 2017
With music, cultural and food and wine festivals going on during the summer months, here is a selection of some that might appeal to readers if you are in the Rhône Valley during August and September, 2017.
TASTING AT CAVEAU DES VIGNERONS DE GRIGNAN-LES-ADHÉMAR
THURSDAY 10 AUGUST & THURSDAY 17 AUGUST 2017
THURSDAY 10 AUGUST: ORGANIC WINES OF GRIGNAN
THURSDAY 17 AUGUST: SUMMER TRUFFLES WITH THE WINES OF GRIGNAN
12 PLACE DU JEU DE BALLON 26230 GRIGNAN +33(0)475 49 42 99 €10, PLEASE BOOK
BAR À VIN, GRIGNAN-LES-ADHÉMAR
FRIDAY 11 AUGUST, 2017
GRIGNAN is an appellation that is moving forward after years in the wilderness, just a couple of valid domaines, notably GRANGENEUVE and MONTINE, propping it up. There are now others perking things up. The terroir has always been good, lots of alluvial stones spread across the clay-limestone soils, with pockets of shrub bordering and warming the vineyards, a clos effect, thus.
This is a nocturnal bar that includes art and local produce of the land.
LA NUIT DU VIN, RASTEAU
MONDAY 14 AUGUST 2017
17.00 onwards. The 31st edition of this event. Tastings, "Food Trucks", bar, concert, animation, local transport from outside the village into the action. It will be attended by 14 VIGNERONS and the CAVE DE RASTEAU. There will be an artisan market in the PLACE DU VILLAGE, as well as a BAR. The cost is €5, for which you receive a Tasting Glass to get you going.
BAN DES VENDANGES, AVIGNON
SATURDAY 26 AUGUST, 2017
17.00-24.00. The 22nd edition of this event, announcing the start of the harvest. This year's theme is "For once, tastes and colours discuss between themselves [we are in the land of VOLTAIRE and SARTRE, dear Reader] . . . and taste themselves." It is organized by the COMPAGNONS DES CÔTES DU RHÔNE.
There is a GRANDE PARADE, a Pressing of this year's grapes and a BALL. This event rocks across AVIGNON, all around the streets, and is very well attended.
17.00 ANIMATIONS IN THE PLACE DU PALAIS DES PAPES, THE PARADE LEAVES THE CHURCH OF SAINT-ANDÉOL
17.30 MASS SPOKEN IN PROVENÇAL IN NOTRE-DAME DES DOMS, PLACE DU PALAIS DES PAPES, WHOSE BASILICA WAS NEWLY RESTORED IN 2016
18.00 OPENING OF MARKET OF GOURMANDS
19.00 BAN DES VENDANGES PROCLAIMED
19.45 PRESSING & TASTING OF THE NEW CROP OF GRAPES
21.00 THE BALL DES VENDANGES, MUSIC BY OLD SCHOOL
FÊTE D'HUE VIN AT SÉGURET
SATURDAY 26 AUGUST, 2017
10.00-24.00 A very friendly, eco-friendly event set in motion by the wonderful couple of JEAN and MARTINE DAVID, who make excellent organic wines, full of character. There are horse carriage rides, horse displays, tastings in the vineyards, children's entertainments, and dishes such as the local SOUPE AU PISTOU. HUE translates as "GEE UP" or "GIDDY UP", or even "GO ON MY SON" if the horse leads entering the final furlong! €6 for tasting glass, carriage ride, €2 for the under 12s. It is organized by the SYNDICAT DES VIGNERONS, PRESIDENT CHRISTIAN VOEUX of DOMAINE DE L'AMAUVE
BAN DES VENDANGES AT VISAN, the 3rd edition
SATURDAY 26 AUGUST, 2017
18.00 CONCERT IN THE CHURCH OF VISAN, BACH, MOZART FLUTE & STRINGS, BEETHOVEN, BRAHMS, CHOPIN NOCTURNES, POULENC SONATA FLUTE & PIANO, DEBUSSY CLAIR DE LUNE, KHATCHATURIAN SABRE DANCE €15, PERFORMED BY THE GROUP NOVA
19.30 PARADE OF THE CONFRERIE DES VIGNERONS
20.30 TASTING & DINING AT THE EIGHTEENTH CENTURY HÔTEL DE PÉLISSIER, €15 OR €25 FOR BOTH CONCERT & DINNER
MARCHÉ AUX VINS DE SAINT-PÉRAY
FRIDAY 2 SEPTEMBER & SATURDAY 3 SEPTEMBER, 2017
09.00-17.30 THE GYMNASE, SAINT-PÉRAY. There will be a Produce Market as well as Tutored Tastings. There will be 60-70 domaines present from near VIENNE down to near NÎMES. Foods will range from producers of snails, foie gras, charcuterie, cheese, honey, patisserie. €6 entry, reduced to €3 if you buy €50 of goods or zero if you buy more than €50 of goods. Check the pricing, though: it might be out of date! The principle remains the same.
VENDANGES DES CHEFS AT BEAUMES-DE-VENISE
SUNDAY 17 SEPTEMBER, 2017
A vineyard walk in the DENTELLES DE MONTMIRAIL, tasting and gastronomy offered by chefs who were disciples of AUGUSTE ESCOFFIER, which will promise excellent, full dishes for the white and red wines of the region. This is a morning, lunchtime event. It is organized by the CAVE DE VACQUEYRAS, now known as RHONÉA after its merger with the CAVE DE BEAUMES-DE-VENISE.
VINALIA AT VIENNE
SUNDAY 24 SEPTEMBER, 2017
09.00-late afternoon. I include this as a quirky, full day that extols the GALLO-ROMAN HERITAGE of VIENNE. There is a guided tour of the MUSEUM at SAINT ROMAIN-EN-GAL across the river from VIENNE – mosaics, pottery, a reconstituted Roman vineyard as well. There is then a lunch-banquet in Gallic fashion. As you move around VIENNE on a guided tour in the afternoon, it takes in winemaking and pressing from those days, with people suitably clad for such demos, and tastings, while you are escorted to see VIENNE's most famous Roman remains, including, of course, LA PYRAMIDE, which was the finishing post in the chariot races, and the TEMPLE OF AUGUSTUS AND LIVY. PLEASE NOTE: this is for Groups of people, it seems, rather than individuals. For 20 people, the cost is €32 per person.
However, there is also an event at the DOMAINE DES ALLOBROGES, which is not for such groups. This involves harvesting grapes, pressing and crushing the crop, and a banquet. The ROMAN LUNCH at 12.30 is €16, children €10.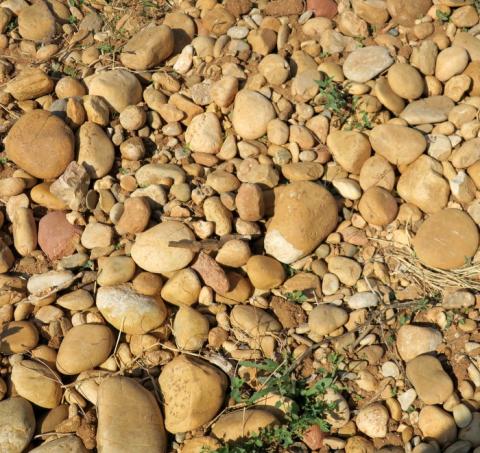 SPRING IS IN THE AIR
APRIL 2017
LES PRINTEMPS DE CHÂTEAUNEUF-DU-PAPE
SATURDAY 8 APRIL, SUNDAY 9 APRIL, 2017 [OPEN TO ALL], MONDAY 10 APRIL 2017 [TRADE DAY]
SALLE DUFAYS, CHÂTEAUNEUF-DU-PAPE, 10.00-18.00 HRS SATURDAY & SUNDAY, 10.00-19.00 MONDAY
COST: €10 with a tasting glass
This started as a Fair for the younger group of growers at CHÂTEAUNEUF-DU-PAPE, but has enlarged to being more of a spring celebration of the wines of the noble appellation. 90 Domaines and Châteaux will be involved, showing and selling their wines. This year there will also be a presence from CORSICA.
For €40 you can review the 2007 vintage, which is not something I would hasten to do, given how hot and potent were many of the wines. That is in the ÉCOLE PRIMAIRE ALBERT CAMUS at 11.00 and at 16.30 on SATURDAY 8 APRIL.
On the food front, there will be a market and SLOW FOOD products. Truffles from VENTOUX, oysters from CANCALE, strawberries, a wide selection of cheese and much more will be available. A 2016 blanc with some oysters would be a belle marriage.
A LINE-UP OF SALONS & TASTING EVENTS FOR THE FIRST QUARTER 2017
JANUARY 2017
The year kicks off with what has become an extremely successful and therefore vastly crowded event, the MARCHÉ AUX VINS D'AMPUIS, featuring CÔTE-RÔTIE. After all the hoopla surrounding 2015, this will be an action-packed affair this year.
MARCHÉ AU VINS D'AMPUIS
AMPUIS, FRIDAY 20 JANUARY – MONDAY 23 JANUARY, 2017
60 domaines will be showing their wines, with around 200 wines to taste across CÔTE-RÔTIE, CONDRIEU, SAINT-JOSEPH, CORNAS, HERMITAGE, CROZES-HERMITAGE and SAINT-PÉRAY.
FRIDAY 20 JANUARY 2017 11.00 to 19.00
SATURDAY, SUNDAY, MONDAY 21-23 JANUARY 2017 09.00 to 19.00
INFORMATION: +33(0)474 56 18 20
VINISUD
MONTPELLIER, PARC DES EXPOSITIONS, SUNDAY 29 – TUESDAY 31 JANUARY 2017
Vinisud has been suffering from a drop-off of interest in recent years – PROWEIN has taken trade from it, for example. The solution from the organisers has been to switch to an annual rather than bi-annual presence. Hmmm. They are also going head to head with the growing in popularity MILLÉSIME BIO, the organic wines salon, which is being held in MARSEILLE from MONDAY 30 JANUARY – WEDNESDAY 1 FEBRUARY 2017
ROUTE DE LA FOIRE 34470 PÉROLS +33(0)467 17 67 17
SUNDAY 29 JAN & MONDAY 30 JAN 09.00-19.00
TUESDAY 31 JAN 09.00-17.00
MILLÉSIME BIO
MARSEILLE, PARC DES EXPOSITIONS DE MARSEILLE-CHANOT, MONDAY 30 JANUARY – WEDNESDAY 1 FEBRUARY 2017
A good location beside the Mediterranean, with the varied interest and delights of MARSEILLE. This outpoints VINISUD in terms of environment. It has been running since 1993, gaining strength year on year. Beyond the tasting of domaine wines, there are talks on The Organic Wine Market, and a Focus on China and Europe as export markets for Organic Wines, the Organic Rosé wine market and others.
PARC CHANOT ROND-POINT DU PRADO 13008 MARSEILLE
MONDAY 30 JAN 10.00-19.00
TUESDAY 31 JAN 09.00-19.00
WEDNESDAY 1 FEB 09.00-17.00
PINK: PREMIER FESTIVAL INTERNATIONAL DU ROSÉ
PALAIS DES FESTIVALS, CANNES, WEDNESDAY 15 FEBRUARY - FRIDAY 17 FEBRUARY, 2017
Apart from the tastings on exhibitors' stands, the programme for this new event talks about pre-matched appointments and networking breaks, a networking cocktail from 19.30 until 20.30 on THURSDAY 16 FEBRUARY, and a networking lunch in the ESPACE RIVIERA from 12.30 to 13.55 on FRIDAY 17 FEBRUARY.
WEDNESDAY 15 FEB 17.00-19.00
THURSDAY 16 FEB 09.00-18.00
FRIDAY 17 FEB 09.00-19.00
SALON DES VINS DE TAIN L'HERMITAGE
MAISON DES QUAIS, PLACE DU 8 MAI 1945, TAIN L'HERMITAGE, FRIDAY 24 FEBRUARY – MONDAY 27 FEBRUARY 2017
In a Salle near the well-restored Church, as TAIN shows ever more signs of prosperity. The 33rd edition of this event.
FRIDAY 24 FEB 16.00-21.00
SATURDAY 25 FEB 09.30-19.00
SUNDAY 26 FEB 09.30-19.00
MONDAY 27 FEB 09.30-19.00
INFORMATION: +33(0)475 06 14 59
DÉCOUVERTES EN VALLÉE DU RHÔNE
MONDAY 10 APRIL – THURSDAY 13 APRIL 2017
Held every two years, with a change this year in going back to being a NORTH-SOUTH operation, rather than having everything in AVIGNON. 2017 is the 9th version.
MONDAY 10 APRIL 2017 PALAIS DES PAPES GRANDE AUDIENCE
This will cover BEAUMES-DE-VENISE, GIGONDAS, VACQUEYRAS, GADAGNE VILLAGES, PLAN DE DIEU VILLAGES, VENTOUX: 124 STANDS
MONDAY 10 APRIL 2017 PALAIS DES PAPES GRANDE CHAPELLE
This will cover CAIRANNE, RASTEAU, MASSIF D'UCHAUX VILLAGES, ROAIX VILLAGES, SABLET VILLAGES, SAINTE-CÉCILE VILLAGES, SÉGURET VILLAGES, LUBÉRON: 101 STANDS
TUESDAY 11 APRIL 2017 PALAIS DES PAPES GRANDE AUDIENCE
This will cover LIRAC, TAVEL, CÔTES DU RHÔNE, CÔTES DU RHÔNE VILLAGES, CHUSCLAN VILLAGES, LAUDUN VILLAGES, SAINT-GERVAIS VILLAGES, SIGNARGUES VILLAGES, CLAIRETTE DE BELLEGARDE, COSTIÈRES DE NÎMES, DUCHÉ D'UZÈS: 106 STANDS
TUESDAY 11 APRIL 2017 PALAIS DES PAPES GRANDE CHAPELLE
This will cover VINSOBRES, CÔTES DU RHÔNE, CÔTES DU RHÔNE VILLAGES, PUYMÉRAS VILLAGES, ROCHEGUDE VILLAGES, SAINT-MAURICE VILLAGES, VALRÉAS VILLAGES, VAISON-LA-ROMAINE VILLAGES, VISAN VILLAGES, CÔTES DU VIVARAIS, GRIGNAN-LES ADHÉMAR: 90 STANDS
WEDNESDAY 12 APRIL 2017 TAIN L'HERMITAGE ESPACE ROCHEGUDE
This will cover CROZES-HERMITAGE, HERMITAGE: 48 STANDS
WEDNESDAY 12 APRIL 2017 MAUVES SALLE POLYVALENTE
This will cover CORNAS, SAINT-JOSEPH, SAINT-PÉRAY: 59 STANDS
THURSDAY 13 APRIL 2017 AMPUIS SALLE POLYVALENTE
This will cover CONDRIEU, CÔTE-RÔTIE: 71 STANDS
Master Classes are promised for CAIRANNE, GIGONDAS, LUBÉRON, SÉGURET, BEAUMES-DE-VENISE, GADAGNE, DUCHÉ D'UZÈS, LAUDUN, SIGNARGUES, TAVEL, LIRAC, VINSOBRES, CÔTES DU VIVARAIS