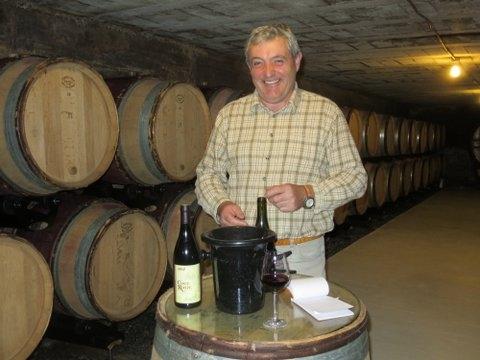 2012 CÔTE-RÔTIE: flair, finesse and depth
RECENTLY ENTERED: a cluster of 2012 CÔTE-RÔTIEs, from a vintage lining up as more promising and interesting than the 2011. Visits were made in November, with a raft of tasting on a wide range of wines. The fruit is clear, the structure fresh. Among those noted are GILLES BARGE, MARYLINE & CHRISTOPHE BILLON, DOMAINE DE BONSERINE, BERNARD BURGAUD, M.CHAPOUTIER, CLUSEL-ROCH, DELAS, DOMAINE FAURY, PIERRE GAILLARD, DOMAINE GARON, PATRICK JASMIN, STÉPHANE PICHAT, DOMAINE DE ROSIERS, RENÉ ROSTAING, FRANÇOIS VILLARD.
The very good line-up of 2012 JULIEN PILON Northern Rhône whites has also been entered. He is listed under SAINT-JOSEPH. From CONDRIEU, the ANDRÉ PERRET 2012s have been tasted, with a good leaning towards w.o.w. qualities.
The 2011s and 2012s of two of the best domaines in the VENTOUX have also been marked up: CHÂTEAU PESQUIÉ and DOMAINE DE FONDRÈCHE. The whites of both are well made – another example of the great strides made in Rhône whites. The reds have robust, clear flavours, more modern and racy than traditional.
One vintage of CHÂTEAU-GRILLET, the 2009, has been tasted as well. Questions burn over whether the Bordeaux school understands the VIOGNIER well enough to make true Rhône whites from this variety. I suspect they are trigger happy on the harvesting, and risk averse. There is presumably a market for these metropolitan wines, as has been noted with PAUL JABOULET AÎNÉ under its new owners. For those who like proper local stamp and depth in their Rhônes, well, you can always pass, especially at their very high prices.