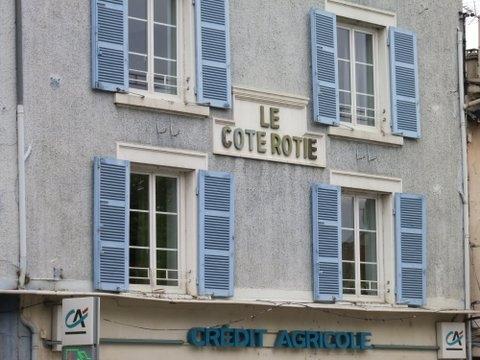 DIARY DATES FOR 2016
JANUARY 2016
MARCHÉ AUX VINS D'AMPUIS
AMPUIS, FRIDAY 22 JANUARY – MONDAY 25 JANUARY, 2016
The usual bun fight at what is the Rhône's most crowded event. 60 domaines will be showing their wines, with around 200 wines to taste across CÔTE-RÔTIE, CONDRIEU, SAINT-JOSEPH, CORNAS, HERMITAGE, CROZES-HERMITAGE and SAINT-PÉRAY. The growers will be full of the joys of a full and high quality 2015 crop. Elbows at the ready, team!
FRIDAY 22 JAN 11.00 to 19.00
SATURDAY, SUNDAY, MONDAY 23-25 JAN 09.00 to 19.00
INFORMATION: +33(0)474 56 18 20
MILLÉSIME BIO
PARC DES EXPOSITIONS DE MONTPELLIER, MONDAY 25 JANUARY – WEDNESDAY 27 JANUARY, 2016
The 23rd year of this organic gathering.
INFORMATION: +33(0)499 13 30 43 CENDRINE VIMONT, SUDVINBIO
VINISUD
PARC DES EXPOSITIONS DE MONTPELLIER, MONDAY 15 FEBRUARY - WEDNESDAY 17 FEBRUARY, 2016
It is being eaten into by events such as Pro Wein in Germany, but remains a decent southern event. The only trouble is that the organisers now want it to be an annual happening. Not sure about that.
SALON DES VINS DE TAIN L'HERMITAGE
In the dreadful Espace Rochegude, but there you go.
INFORMATION: +33(0)475 06 14 59