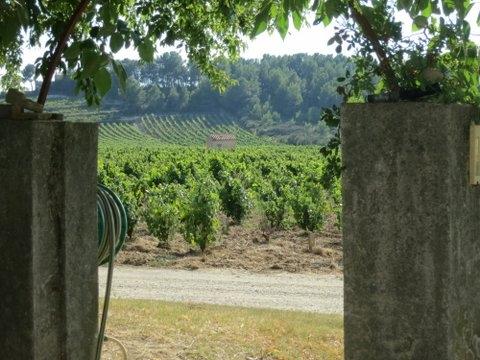 GIGONDAS 2012: FREE AS A BIRD
The 2012 vintage in the Rhône has been well received, even if at times I feel that wine merchants are talking it up in a big way since they cannot sell much Bordeaux at present. It is a good to very good vintage, with lucidity of fruit and freshness of texture the prime features.
A full Report on 2012 GIGONDAS REDS has been posted under 2012 Southern Rhône, The Leading Wines. Across over 120 wines there are two 5 star wines, and plenty of 4.5 and 4 star wines. The best are very enjoyable or will be in a few years. For good measure, there are also some GIGONDAS ROSÉS from 2012 cited – usually I find Gigondas rosé too heady, but the more moderate degrees in 2012 have helped the vintage. They are wines for the table, not for the aperitif.
A full Report on 2012 CONDRIEU has also been posted – see 2012 Northern Rhône, The Leading Wines. I like the vintage there - it bears the accepted vivacity of the year. There is also a trend towards lighter Rhône white wines, a matter that I debate in the Report. Outside influences can help, but they can also neuter regional character.
Meanwhile, many 2012 Tasting Notes have been posted across CHÂTEAUNEUF-DU-PAPE, RASTEAU and VACQUEYRAS. Full Reports will follow. Look for the LVT 2012 r code under each domaine – Last Vintage Tasted 2012 red.