CHÂTEAU DE MONTFAUCON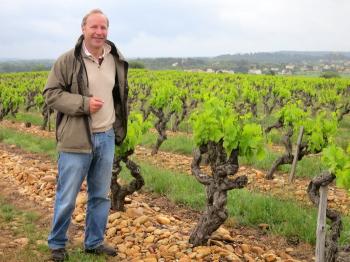 LVT 2019 r 2019 wh 2019 rosé Flourishing, very drinkable wines. The lesser wines have caught up the main Baron Louis, which from 2010 has been made as Lirac, and are good value, also w.o.w., as in the case of the 2014 Lirac red. The Baron Louis is a wine that takes its time, is classically structured, its tannins notably refined in a **** vintage such as 2016.
There are extremely good, light-touch whites as well, including an exceptional Lirac blanc (previously Côtes du Rhône), the Madame la Comtesse de Montfaucon, that is composed of Clairette blanche and rose from 19th century vines: the 2016 of that was a classy, true ****(*) wine, the 2017 also ****(*). Another top grade white was the 2018 Lirac Comtesse Madeleine (Marsanne, Clairette, Grenache blanc, Picpoul), a ****(*) wine of notable finesse given the context of the hot summer. There is now more Lirac and less Côtes du Rhône, while a Châteauneuf-du-Pape red was introduced in 2014, purchased harvest from the South-Eastern sector near Bédarrides on Les Escondudes. The 2019 was a **** wine of sure filling, inner muscle, oaking. A second Châteauneuf-du-Pape red called Bimard appeared in 2019, that vintage a wine of rich heart.
Rodolphe & Marie de Pins 22 Rue du Château 30150 Montfaucon
Tel: +33(0)466 50 37 19
http://www.chateaumontfaucon.com
Countries exported to:1) USA 2) Switzerland 3) Japan 4) Canada, Finland – before was 1) Belgium 2) USA 3) Japan
Percentage Exported: 80-85%, up from 15% mid-2000s
British Importers: O.W. Loeb 14-16 Bruton Place London W1J 6LX +44(0)207 234 0385 www.owloeb.com Martlet Wines, Heathfield TN21 0AR +44(0)1435 866 419 www.martletwines.eu
USA Importers: K and L Premier Wines Company 1091 Essex Ave Richmond VA 94804 +1650 364 8544 www.klwines.com keithmabry@klwines.com Ruby Boston, Maverick Selections (Jim Power) CA, Winebow 20 Hook Mountain Road Pine Brook NJ 07058 +1201 930 2383 www.thewinebowgroup.com j-rachelle_kasunuran@winebow.com miranda@winebow.com Cru Selections Flip Fortier 14227 NE 200th Street Bldg B Woodinville WA 98072 +1425 483 9900 www.cruselections.com flip@cruselections.com Old World Imports Zach Locke 225 Main Street C-104 Edwards +1970 376 1370 www.oldworldwines.com zach@oldworldwines.com