CLOS DE L'ORATOIRE DES PAPES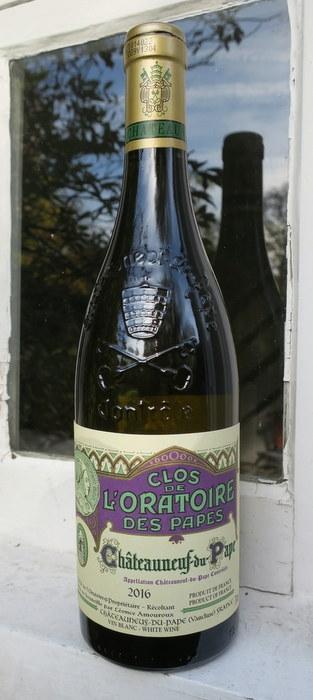 LVT 2019 r 2019 wh Owned by Ogier these days, reviving, sound+ wines, some very good. The quality for both the red and the white usually ranges between *** and ****, with the red Clos de l'Oratoire a ****(*) wine of quiet inner complexity in 2015, and a potentially varied and interesting ****(*) wine in 2016. The 2018 was an STGT **** wine.
Both the 2017 and 2018 Châteauneuf-du-Pape white have been **** wines, the latter medium weight, aromatic, and the 2019 a very well fulfilled ****(*) wine. I regard the label as about the most iconic in the whole of the Rhône.
Fabrice Benoit, Marie-Pierre Lucien 2 bis chemin de l'Arnesque 84230 Châteauneuf-du-Pape
Tel: +33(0)490 39 32 32
British Importers: Matthew Clark Whitchurch Lane Bristol BS14 0JZ +44(0)1275 890 283 www.matthewclark.co.uk enquiries@matthewclark.co.uk