DOMAINE DE SAINT SIFFREIN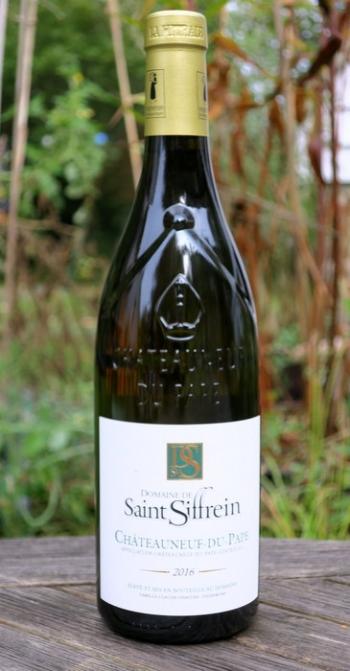 LVT 2019 r 2019 wh Good, traditional, northern sector, organic domaine. Son Cyril is moving towards crisper fruit on the reds. The classic Châteauneuf-du-Pape red speaks of the rugged, windswept soils of Palestor in the North of the appellation, while the special red, Terre d'Abel, introduced when son Cyril came on to the domaine in 2005, and not made every year, is based on 1920s Grenache, with new oak cask raising. The 2019 Terre d'Abel avoided a Grenache-oak clash, was pleasingly complete, a ****(*) wine.
The white has been an OK wine, not a star, one the Chastans have struggled to sell in the past. Cyril is moving it towards being a clean drinking, pretty immediate wine, the 2019 and 2018 both ***(*). There is also an occasional Châteauneuf white called Le Berlou, a relative rarity in being 100% Bourboulenc (variety noted for its subdued expression, and higher than usual acidity), fermented and raised in new oak, under 1,000 bottles; the **** 2019 was a wine with thick gras richness, requiring patience. The 2016 Côtes du Rhône Villages red was a cousin of a Châteauneuf-du-Pape red, a **** wine.
Claude, son Cyril Chastan 3587 route de Châteauneuf-du-Pape 84100 Orange
Tel: +33(0)490 34 49 85
http://www.domainesaintsiffrein.com
domainesaintsiffrein@wanadoo.fr
Countries exported to:1) USA 2) GB 3) Germany, Belgium, Norway
Percentage Exported: 40-50%
British Importers: The Winery, London 4 Clifton Rd London W9 1SS +44(0)207 286 6475 www.thewineryuk.com The Boxford Wine Company Ltd Suffolk CO10 5EA
USA Importers: Canon de Colorado Ltd 5834 Hanover Way Greenwood Village CO 80111 +1 303 721 8676 Banville & Jones Wine Merchants 208 W 30th Street #301 New York NY 10001 +1212 268 0906 www.banvillewine.com Vintage Wine Marketing 42 El Monte Way Napa CA 94558 +1707 251 1591 www.vintagewinemarketing.com Free Run LLC 2845 NW 66th St Seattle WA 98117-6234 www.freerunwines.com European Wine Imports 1633 East 40th Street Cleveland OH 44103 +1 216 426 0979 www.europeanwineimports.com