2017 SOUTHERN RHÔNE OVERVIEW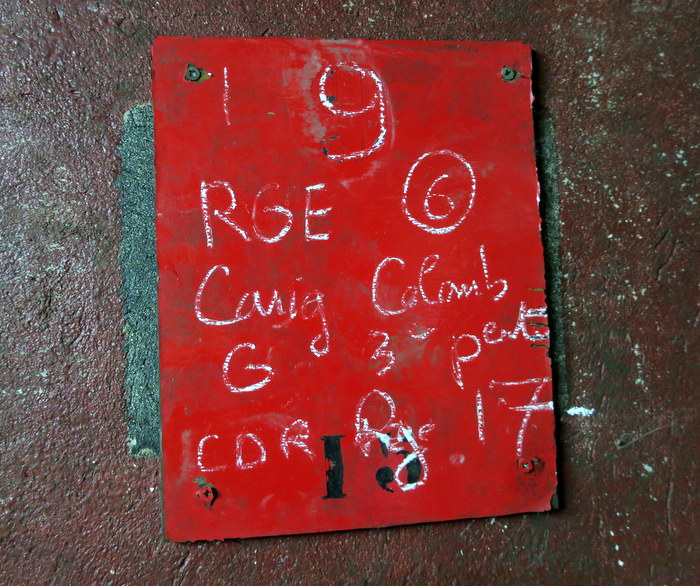 A much reduced harvest was the lead story in 2017 at CHÂTEAUNEUF-DU-PAPE and its neighbouring appellations. JEAN-PAUL DAUMEN of the biodynamic DOMAINE DE LA VIEILLE JULIENNE, in the North-West of the appellation near ORANGE, lost 50% across his appellations, with some plots taking a 70% hit on the GRENACHE – "the cold came at the worst possible moments in May", he told me.
"It's a drought vintage, with concentrated tannins," JULIEN BARROT of DOMAINE LA BARROCHE informed me; he lost 40% of his GRENACHE because of coulure [flowers failing to convert into fruit].
Growers reported the SYRAH harvest as normal in quantity, with a "magnificent colour", according to FRÉDÉRIC NICOLET of DOMAINE CHANTE-PERDRIX, in the South of the CHÂTEAUNEUF-DU-PAPE area.
The dry conditions added to the shortfall derived from the coulure, so even though the harvest was healthy and in very good shape, the bunches were small. Soil working proved to be extremely helpful to counter the full force of the drought.
In the GARD département, the West bank of the RHÔNE, the small Co-operative of LES VIGNERONS D'ÉSTÉZARGUES finished their 2017 harvest on 31 August – they had no more crop to pick after that.
As occurred in 2013 when there was a lot of GRENACHE coulure, blends on the reds have had to be adapted, with more SYRAH than usual, and possible use of CLAIRETTE BLANCHE to aid the vinosity of the wines, a texture substitute for some of the GRENACHE.
At TAVEL, the southern sandy zones felt the drought, but had lower strata resources, notably around 30 cm [12 in] down with a layer of clay, whereas the plateau of VALLONGUE with its galet stone soils underwent a complicated ripening. The wines are rich and well packed, and are ideal table companions. Although acidity levels were lower than 2016, the stature of the wines is such that they leave a strong impression along the palate.
Late-ripening GIGONDAS lost about 25% of the harvest. LOUIS BARRUOL of CHÂTEAU SAINT COSME gave some detail: "there was little, even no crop on the plateau, while it was better around the village. The high zones had a good crop since they were late flowering, and escaped the coulure, as did BEAUMES-DE-VENISE and SÉGURET. It's a very beau year, a bit less massive than 2015 and 2016."
I have been impressed by the quality of the LIRAC and VACQUEYRAS WHITES in 2017, likewise the MUSCAT DE BEAUMES-DE-VENISE, the BEAUMES called fresh and intense by growers, the BEAUMES REDS also well filled. Tasting Notes on these well-filled wines are up, early highlights being the ****(*) LIRAC CHÂTEAU SAINT-ROCH from the BRUNEL family of CHÂTEAU LA GARDINE at CHÂTEAUNEUF-DU-PAPE and the ****(*) CHÂTEAU DES ROQUES CUVÉE BLANCHE, a savoury, stylish STGT wine.
I tasted 2017 CHÂTEAUNEUF-DU-PAPE REDS and WHITES and GIGONDAS 2017s in late October, 2018. This was followed with 2017 CAIRANNE and 2017 RASTEAU in March, 2019, and LIRAC RED in May, 2019. Full reports have been posted on 2017 CHÂTEAUNEUF-DU-PAPE REDS & WHITES, GIGONDAS REDS and CAIRANNE REDS.
I suggest the Search engine starting at **** will give you a good indication of what came out well in a tricky vintage. It's not must buy material by any stretch of the imagination, and I would be guided by words in my notes such as, first and foremost, BALANCE, since that is not a given. I would also look for wines that are genuine, authentic, and not over charged. Hence the word SIP or SIPPING is a caution, likewise POWER.
2017 in the SOUTHERN RHÔNE isn't a vintage that universally stirs my heart strings, and, to borrow a phrase from the world of finance, is a Stock Picker's Vintage. Exceptions to this are CAIRANNE and LIRAC RED, both good VALUE, with a report on the latter to follow. Generally, I would continue to stock up on 2016.