2017 NORTHERN RHÔNE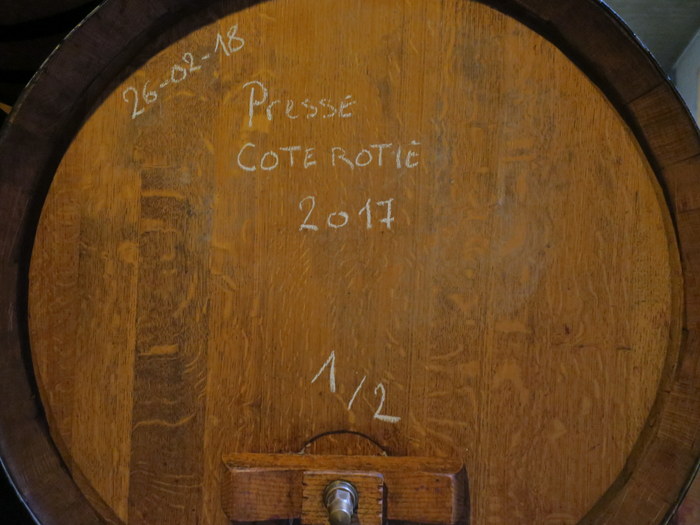 2017 in the NORTHERN RHÔNE announces itself as a good, slightly wild card vintage, one born of extreme influences - notably drought and heat. The early impression of the wines was one of packed density in the reds, an immediate surge of darkly fruited content, and tannins that vary between silken and assertive.
The year is compared to 2015 by growers, which isn't far off the mark. I suspect that 2015 holds slightly better balance, but the vivid impression of the 2017s will certainly please. The 2015 tannins were more structured and fuller than the more naturally soft 2017 tannins at places such as HERMITAGE. One observation for both reds and whites, however: this is a low acidity vintage, which will call into question ageing potential.
I also feel that it is a year which will favour the most noble sites, and older vines with well established root systems.
On the whites, I consider the HERMITAGE, SAINT-JOSEPH and CROZES-HERMITAGE WHITEs to be fat, and immediate, with, in the last-named appellation, the northern sector especially notable. If the grower at HERMITAGE sought glycerol and a well ripened crop, then there will be dining treats ahead. The New Wave, harvest early approach, will be contrary to the vintage statement this year. CONDRIEU is variable, with a swing between some cool wines and those that are pumped up with the vintage density and a headiness that may disconcert. Working the VIOGNIER in these hot summers is a real challenge.
My visits were curtailed in March 2018 due to my wife's illness; she has beaten the cancer, so I resumed in the final months of the year. The result is that my usual full tasting of 2017 did not occur until December, 2018. All appellations and both colours where applicable have now been entered as full Reports. Bonne lecture, and good buying, as well.