2016 NORTHERN RHÔNE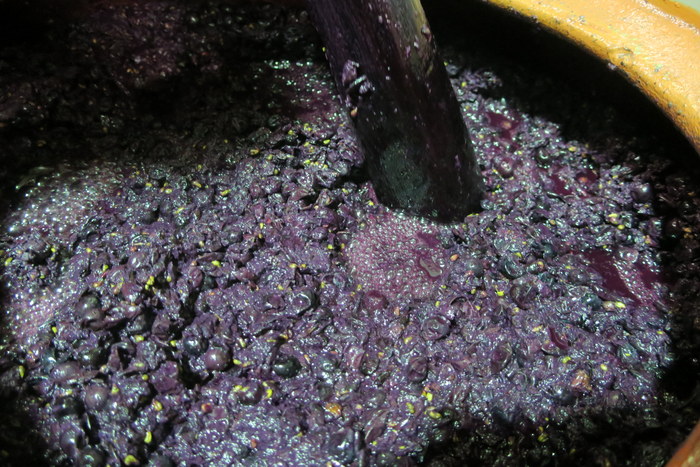 CAP PUNCHING ON 2016 SYRAH FOR CROZES-HERMITAGE CUVÉE No 29 IN ITS AMPHORA, DOMAINE MICHELAS-SAINT JEMMS
My first impression of 2016 in the NORTHERN RHÔNE is that we are greeting a year of harmony. The reds possess charming, open fruit, and come with a Burgundian ability to amplify and blossom over time.
Wet weather in May and June brought a potential onslaught from mildew, and if growers weren't on top of that with their treatments, they suffered pretty severe loss of crop. Yield levels were high, except at HERMITAGE, where L'HERMITE was ravaged by April hail.
The reds and whites are therefore both aromatic and agreeable, the fruit quality pure and accomplished. This is noticeable at CORNAS, CROZES-HERMITAGE and CÔTE-RÔTIE.
For full appellation reports go to the subtab page of this page, 2016 NORTHERN RHÔNE, subtab page THE LEADING WINES.