2012 SOUTHERN RHÔNE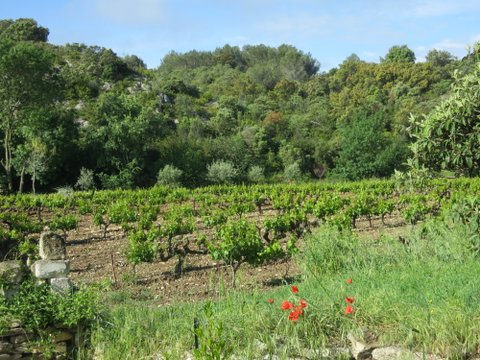 VINEYARD IN THE VILLAGE OF TAVEL, BESIDE A GOOD CHAMBRE D'HÔTE OR BED, BREAKFAST & OCCASIONAL DINNER, LE JARDIN DE BACCHUS, RUN BY AN AMUSING FRENCH-DUTCH COUPLE
Reviewed in depth here are 2012 GIGONDAS REDS, with a smattering of GIGONDAS ROSÉS to season the table tastebuds. Also a piece on 2012 CÔTES DU RHÔNE REDS, which drink well this year.
Also covered is TAVEL, whose wines are launched in the spring following the harvest. 2012 in the Southern Rhône is more reserved than 2011, but is fundamentally a fruit-filled vintage with lower alcohol, and perhaps better tannic reserves. However, quality is more unevenly spread than 2011 - the highs and lows are greater.
PLEASE LOG IN TO READ ABOUT SOUTHERN RHÔNE 2012s.