RHONÉA, VIGNERONS DE CARACTÈRE, CAVE DE VACQUEYRAS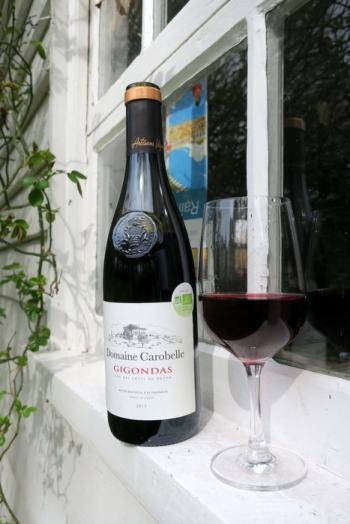 LVT 2018 r 2015 wh 2014 rosé The fusion with the Cave de Beaumes-de-Venise has created a new name, yet another one, this time that of Rhonéa. There is a plethora of wines, many of them light. Some improving whites. The best red Vacqueyras is the Domaine de la Pertiane. A few domaine reds showed an advance in 2012 - the now organic Vacqueyras and Gigondas Domaine Carobelle (their 2015 Gigondas a ***(*) wine, and the 2017 a **** STGT wine), the Grand Prieur and the Vieilles Vignes (also in 2014), for example. This was followed by further progress in 2016, with the Domaine du Grand Prieur an STGT **** wine, and the large production Fontimple also slotting in as a ****(*), complete, STGT wine. I note that the Vacqueyras vineyards under their collected Co-operateurs have fallen from 550 hectares to 450 hectares in 2016.
In 2019, Rhonéa started to bottle Rasteau for La Cave de Rasteau, and to sell their wines under the Rhonéa label, including a Tradition red and a Terroir Daronton red.
Pascal Duconget route de Vaison-la-Romaine BP 1 84190 Vacqueyras
Tel: +33(0)490 65 84 54
Countries exported to:1) Belgium 2) USA 3) NL 2009: 1) USA 2) Belgium 3) NL
Percentage Exported: 1%-5%
British Importers: Charles Taylor Wines (CdR Maurelle, Cambis, Carobelle, Gig Pierres du Vallat) London SW1E GDX +44(0)207 928 8151 www.charlestaylorwines.com charles@charlestaylorwines.com Merchant Vintners, Peter Robson, Wyke Way Melton West Business Park, Melton, East Yorkshire HU14 3BP +44(0)1482 32 94 43 peter@merchantvintners.co.uk
USA Importers: Grape Expectations 1091 Essex Avenue Richmond CA 94801 +1510 412 5969 www.grapex.com Nectar du Terroir Gigondas & Mas du Bouquet Vacqueyras - Baron Francois Ltd 236 West 26th Street, New York, NY 10001 +1212 924 1414 intern@baronfrancois.com www.baronfrancois.com Ideal Wine & Spirits Co (CdRhône) 3890 Mystic Valley Parkway Medford MA 02156 +1781 395 3300 mconnealy@idealwine.us