DOMAINE DE LA PIGEADE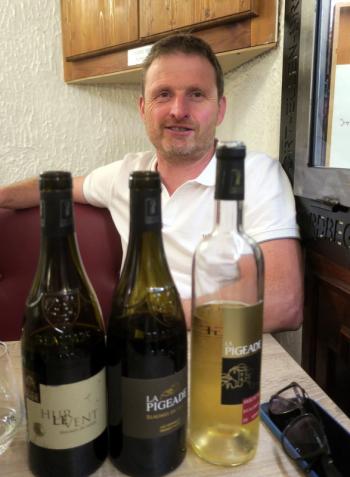 LVT 2011 Musc 2018 wh 2017 r The benchmark name for Muscat de Beaumes-de-Venise. Fragrance, harmony, tight features are sought over power, strength; the wine retains its freshness well - a half bottle of 2016 was still in top shape in spring 2020, for instance.
The red wines have been getting better and better over the years here. The Beaumes-de-Venise red [70% Grenache, 30% Syrah from Triassic soils] is a steady ***(*) wine, the 2015 and the 2016 both in tune with the style of the vintages. There is good Vacqueyras red (a **** 2015, 2016 and 2017, and ***** 2011); it is aided by the presence of 15% Mourvèdre, whichboosts its length. The Ventoux reds are also recommended, the two 2015 Ventoux reds a ***(*) Les Sables and a **** Les 3 Coeurs. The white Vacqueyras was easy drinking, light wine, but the 2015 is very oaked, and oak also gave a thick veneer to the 2018.
Thiérry, Marina Vaute Route de Caromb 84190 Beaumes-de-Venise
Tel: +33(0)490 62 90 00
Countries exported to:1) USA 2) Germany 3) GB; before 1) Germany
Percentage Exported: 15%, up from 5%
British Importers: OW Loeb & Co Ltd, 3 Archie Street, off Tanner Street, London SE1 3JT, +44(0)207 234 0385, finewine@owloeb.com www.owloeb.com Stone Vine & Sun www.stonevine.co.uk
USA Importers: Arborway Imports Lexington MA 02420 +1781 862 0515 http://arborwayimports.com info@arborwayimports.com