CHÂTEAU DE LA GARDINE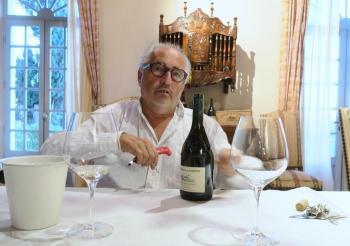 LVT (Last Vintage Tasted) 2019 r 2019 wh Leading name, modern style, wines that age well. Gardine is in the west of the appellation, with loose draining, limestone-influenced galet soils. Among the Châteauneuf-du-Pape reds is a 3,000 bottle Peur Bleue wine, vat raised for around eight months, with zero added SO2. This was a w.o.w. ****(*) wine holding entrancing fruit in 2016 and is a regular **** performer. The Tradition Châteauneuf-du-Pape red, 60-70% Grenache, is good value, since it gives lively fruit and content, carries interest, and can evolve well, the 2019 ****(*), the 2018 ****. The Cuvée des Générations Gaston Philippe red centres on 1925 Grenache, but, as a Prestige level wine, carries very overt oaking.
The Brunels also own the modern fruited Château Saint-Roch at Lirac, and since 2007, a range of merchant wines called Brunel de la Gardine - very sound Côtes du Rhône red. There is a good Rasteau red [the 2017 a **** STGT wine], with a zero added SO2 version introduced in 2016, called Rasteau Meme Pas Peur. The classic Châteauneuf white is consistently excellent, very enjoyable, a wine of elegance.
Patrick, wife Eva, son Maxime, nephew Philippe Brunel route de Roquemaure BP 35 84230 Châteauneuf-du-Pape
Tel: +33(0)490 83 73 20
Countries exported to:1) USA 2) Canada 3) Switzerland, Benelux, Great Britain
Percentage Exported: 65%
British Importers: Gerard Seel Ltd Warrington WA1 4RZ Cheshire Pieroth Ltd Dallow Road Luton Bedfordshire Alliance Wines
USA Importers: Southern Wine & Spirits of America Miramar FL 33027 Makin Wines International Frank McMakin 17460 IH 35 No suite 430 #387 Schertz TX 78154 +1210 410 5550 www.makinwinesintl.com fmcmakin@gmail.com