CHÂTEAU DE LA FONT DU LOUP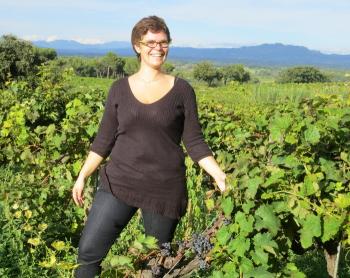 LVT 2019 r 2016 wh Finely styled red wines from N-E of appellation, near Courthézon, a lot of sand in the soils. The Châteauneuf-du-Pape young vines Les Demoiselles de la Font du Loup red was a praiseworthy, very elegant **** wine in 2019. The Châteauneuf-du-Pape whites have a hand made feel; the 2016 was a serene **** wine.
The Puy Rolland is a stylish single 4 hectare vineyard wine within the estate, based on 1910-1920 and replacement Grenache; all three of the 2014, 2015 and 2016 were **** wines.
The estate now works under the HVE emblem, Haute Valeur Environnementale, which is a green credential without being fully organic
Anne-Charlotte Mélia-Bachas route de Châteauneuf 84350 Courthézon
Tel: +33(0)490 33 06 34
Countries exported to:1) Germany, Luxembourg 2) USA 3) GB 4) Singapore – before was 1) Switzerland 2) Germany 3) Luxembourg
Percentage Exported: 50%, up from 30%
British Importers: www.laithwaites.co.uk
USA Importers: Blue Coast International Inc, 60 East 42nd Street, NY 10165 +1212 867 0073 info@bluecoastwines.com www.bluecoastwines.com Paul M. Young Fine Wines 460 Spring St suite 316 LA CA 90013-2030 +1213 232 5199 www.pywine.com The Source Imports Ted Vance 545 Sanchez Street San Francisco CA 94114 +1415 621 6151 www.thesourceimports.com offers@thesourceimports.com