DOMAINE FONTAINE DU CLOS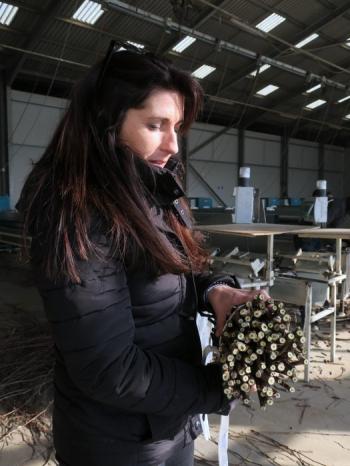 LVT 2017 r 2017 wh Jean Barnier created what is now a big nursey of young vine plants business in the 1980s, then the domaine in 1992. He had previously cultivated mixed fruit and vegetables. The nursery business mostly covers domaines of the Vaucluse, and is run by Céline. It sells 40 grape varieties. The domaine vineyards is 100 hectares, 14 ha of Vacqueyras, 13 ha of Côtes du Rhône, the rest Vin de Pays. All three Vacqueyras reds are from their own vineyards.
The three Vacqueyras reds present reliable, sound quality. The 73 hectares of Vin de Pays at Sarrians give large scale production wines, efficient above all.
Jean Barnier, Céline & Jean-François Barnier 735 boulevard du Comté d`Orange 84260 Sarrians
Tel: +33(0)490 65 59 39
Countries exported to:1) PR China 2) Denmark 3) NL
Percentage Exported: 47%
British Importers: Richard Ellison Wanderlust Wine 9 Albert Embankment London SE1 7HD +44(0)203 490 6086 www.wanderlustwine.co.uk
USA Importers: Luxe Vintages Boca Raton FL www.luxevintages.com Moonlight Wine Company NY +1212 255 5580 www.moonlightwineco.com Petit Pois NJ Old World Imports LLC