DOMAINE LAFOND ROC-EPINE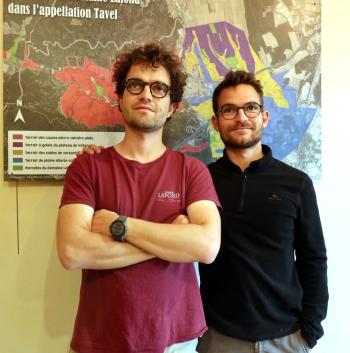 LVT 2019 rosé 2019 wh 2019 r A leading edge domaine at Tavel, now organic. The Roc-Epine sobriquet derives from France's most famous trotting horse of the late 1960s, the Champion Roquépine, now long established in the paddocks of the sky. The wines carry plenty of bold fruit, and while modern, have an accomplished moderation about them. The Tavel always carries plenty of content, and can evolve past a sometimes slightly feisty first year; 2015, 2016, 2017 and 2019 were all ****. The Esprit Tavel was zero SO2 wine in 2017, ***(*).
The Lirac red is best drunk after three years or so to allow it to weave its elements together. The special Lirac red wine, La Ferme Romaine, was a supremely elegant ****(*) in 2016. The white Lirac is also a good example of this underrated region's ability to provide stone fruit, clear-topped whites with an interesting freshness inside them. It is a consistent **** performer. There is sometimes very good red Châteauneuf-du-Pape also, the 2015 a ****(*) wine of understated complexity. The 2016 Côtes du Rhône red was a real winner, a genuine and w.o.w. **** wine. The domaine has been formally organic since 2012.
Pascal & Jean-Pierre Lafond, sons François & Jean-Baptiste 336 Route des Vignobles 30126 Tavel
Tel: +33(0)466 50 24 59
Countries exported to:1) USA 2) Brazil 3) GB 4) Australia
Percentage Exported: 70%
British Importers: Charles Taylor Wines 11 Catherine Place Westminster London SW1 6DX +44207 821 1772 www.charlestaylorwines.com office@charlestaylorwines.com Le Bon Vin, Sheffield, +441142 560090, www.lebonvins.co.uk ; Apicus, Shaftesbury, +441747 820854, www.apicus.co.uk
USA Importers: Wines of France, Alain & John Junguenet, PO Box 1003, Mountainside, NJ 07092, +1 908 654 6173 www.winesoffranceinc.com onfo@winesoffranceinc.com