RHONÉA, BALMA VENITIA, CAVE DE BEAUMES-DE-VENISE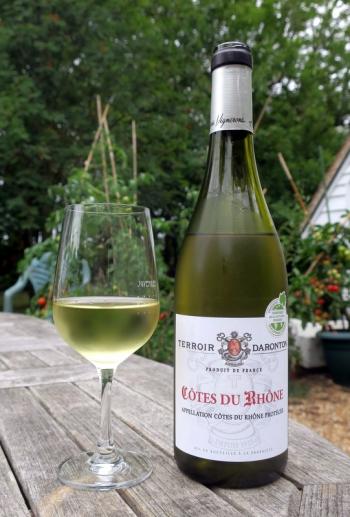 LVT 2016 r 2016 rosé 2016 Muscat 2015 wh This is now officially called Rhonéa after the fusion with the Cave de Vacqueyras. Wines up until 2014 still bore the Balma Venitia name, but by 2016 there has been just the one name, Rhonéa. The Cave de Beaumes wines have historically been superior to those of the Vacqueyras Cave. My daily wine when living in Aix-en-Provence from 1973 to 1975 was the plastic topped 1 litre bottle with a stars on its neck of Ventoux red [a refund of a centime or two on the empty bottles returned], so I have a long, rather wistful memory of this Co-operative. There is a new bottling chain since July 2017, with inert conditions and improved hygiene for that important part of the process.
I have often found these wines to be strong on alcohol, with edginess from extraction. 2010 and 2011 offered greater hope, likewise one or two 2014s, while the 2015 and 2016 vintages in Beaumes-de-Venise red show more genuine, better quality wines, including **** on the 2016 Terroir Daronton, and the **** STGT Confidence red. There are three reds that represent the local difference in soils, namely the Terres des Farisiens [grey Jurassic soils], Terres de Bel Air [chalky, limestone], and the top wine, with the Farisiens receiving longer raising, the Terres du Trias [ochre clay, gypsum, Triassic], the last named a **** STGT wine in 2015. The main Muscat [1348 on the front label], always a Non Vintage wine, is fair, not among the leaders as it once was. There is a decent Muscat NV 1348 rosé, while the oak-raised Muscat Bois Doré white is pretty good [**** in 2010, ****(*) in 2003, still available], a wine that ages well.
Claude Chabran, export Rickman Haevermans 228 route de Carpentras Quartier Ravel Beaumes de Venise 84190
Tel: +33(0)490 12 41 00
http://www.beaumes-de-venise.com
vignerons@beaumes-de-venise.com
British Importers: Villeneuve Wines Ltd, 1 Venlaw Court, Peebles, Scotland, EH45 8AE, +44(0)1721 722500, www.villeneuvewines.com Laytons London
USA Importers: JF Wine Imports Inc François Christini 7270 114th Ave Largo FL 33773 +1727 202 6938 www.jfwineimports.com nisart@aol.com Fruit of the Vines 51-02 Vernon Blvd Long Island City NY 11101 +1718 392 5640 Milton's Distributing 305 Forbes Blvd Mansfield MA 02048 +1774 719 1027 www.miltonsdistributing.com